OSHA & DOT COMPLIANCE CONSULTING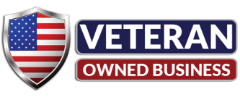 Workplace Safety Compliance Can Be Costly!
According to the Bureau of Labor & Statistics, each year in the United States we lose over 5,000 workers across all industries due to workplace fatalities.  In addition, close to 50,000 will die from illnesses due to a workplace exposure and lastly more than 6,000,000 employees will suffer a non-fatal workplace injury.  This leads to companies suffering heavy financial losses due to fines, legal proceedings, and increased insurance premiums.  Under the Occupational Safety & Health Administration's (OSHA) standards, employers are required to provide a safe and healthful working environment and train their employees on the workplace hazards they will encounter in the course of their duties.
Hundreds of trucking companies will also be fined for not complying with regulations set forth by both the Federal Motor Carrier Safety Administration. These fines are the result of companies failing to maintain and keep safe operating commercial motor vehicles on the road.  Regulatory agencies get stricter every year with both heavier fines and demanding requirements on the part of employers.
TOP TEN FINES ISSUED BY OSHA AND FMCSA IN 2021
IS YOUR COMPANY PREPARED FOR A DOT AUDIT OR AN OSHA WORKPLACE INSPECTION??
If your answer is no, contact me today for help and avoid receiving one of these!!